April 2019 – The Idea
Freja was born during an especially stressful night of interview prep. It was 1am and I had turned my closet inside out trying to find a sleek tote for the most important interview of my life, that would also fit a change of clothes for an event afterwards. I came up empty. Where were the beautiful, understated totes crafted with attention to the little details? I started dreaming about creating something of my own. Something small and personal, something interesting.
"But does the world need another handbag brand?"
I went back and forth over that question for weeks. Much of fashion is an unsustainable cycle of excess and waste and exploitation, but it doesn't have to be. And I knew as the sole decision maker of a small brand that was starting fresh, that I could do things the right way - and make a net positive on the world.
July 2019 – The Samples
A month later, I picked up our first sample from a Brooklyn-based sample maker. It cost $2,000 and looked like a first grade art class project. The next couple samples were somewhat improved, but not by much.
Important lessons were learned. Certain colors look better on certain finishes. Certain linings work better with different materials. Do we choose a softer vegan leather that feels more luxurious, or a stiffer one that ships well and will hold its shape better? And that's just the beginning. Weight of materials, size of pockets, depth of pockets, strap length, stitching vs gluing, zippers vs buttons, how the bag sits when empty, how the bag feels when filled…it takes so much time to find what's just right, especially you have high standards and refuse to compromise. That includes finding a factory.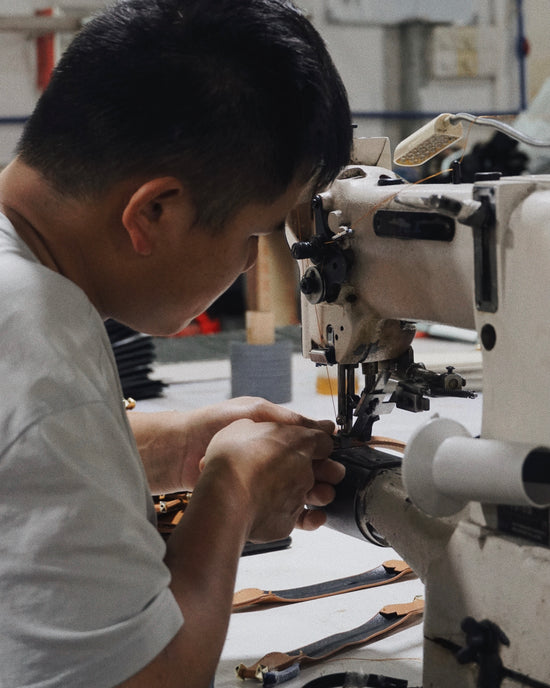 Sept 2019 – The Factory
We found our factory after researching dozens, visiting ten, and asking four to make samples for us. I ultimately chose a 60 person, family owned factory based in Guangzhou. They took the longest to deliver a sample, but that was because they reworked it three times before deciding it met their own high standards. 
Our factory team is paid by hour, not by piece, and earn 2x minimum wage. This was important to me because it means that the workers are compensated for the quality and skill they offer, rather than productivity and output. They work from 8:30-6pm with a 2 hour lunch break, meals are covered, and there is a daycare available for those with young children.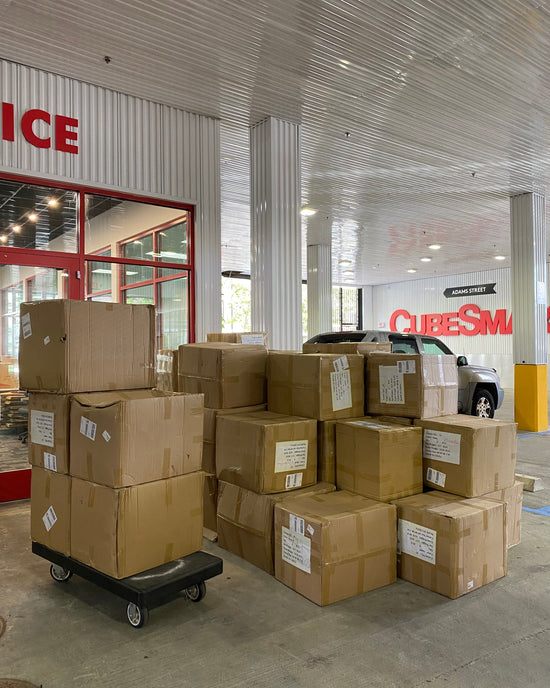 Feb 2020 – The Launch
We made 300 bags for our first launch, in the colors latte and black - named after my newfound caffeine addiction. It's important to me for Freja to be a meaningful, lean operation, and to keep it that way even as we continue to grow. That means only ordering what we need, carrying low inventory, having little overhead, and minimal waste. It's much more expensive than mass manufacturing, but it's the only way I want to run my business. I don't believe in compromising between design, functionality, and our responsibility to the planet, and hopefully this little brand will be one step in the right direction. We still have a long way to go, and we'll always strive to be better. 
September 2023 - Freja Today
Three years later - we've built a small (all female!) team and work with talented creators and agencies. We've donated to incredible causes and collaborated with brands I have admired for years. We have a dedicated factory, and have held multiple pop-ups in NYC where I've been lucky enough to meet some of you in person :)
And while I no longer haul your orders down to UPS personally each morning (shoutout to our fulfillment team Austin, Maddie, and Marcus for getting your orders out ASAP) many things still stay the same :) We still only manufacture in small batches a few times a year, and you can always personally reach me at jenny@frejanyc.com. Thank you so much for being a part of this journey and our story.
xo, Jenny